Websites for Therapists
Ready to Show Up for Your Ideal Clients?
As a therapist, you need to cut through the noise.
Your ideal clients are looking for you, so how do they find you?
You long for a practice filled with ideal clients- the kind of clients that you feel energized working with and to whom you provide stellar results.
Whether you're struggling to fill your calendar with ideal clients or can't seem to find any clients at all, you feel stuck, frustrated… maybe you'll go work for someone else.
It doesn't have to come to that!
You deserve a website as unique as you.
Not "Just" a Website
What sets me apart from other website designers?
1. Most designers don't assist with copy (which is something many therapists need help with).
2. Most website designers aren't therapists. I understand what building a private practice takes.
3. To me, you're not just a project. You're a member of a very special community- a community of therapists who want to stand out, be seen, and make the world a better place.

1:1 Deep Dive
We'll chat for an hour about your vision for your website as well as your ideal clients. We will talk about what colors, fonts, and images you want to represent your practice online.

Copywriting
You'll fill in a few questions about your ideal client then I'll do some  copywriting magic to craft a message that calls them to action and gets them onto your calendar.

Revision
We will meet for another hour once your brand new website is ready. Any changes that you want to make will be finalized (though you can always make changes later).
What Other Therapists are Saying…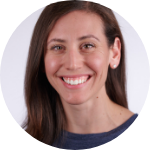 "It was a benefit that Mark is a therapist as well. This makes him knowledgeable about what is needed for a therapist's website, and what attracts clients. Another benefit is Zoom calls to discuss copy. I appreciated the push to really think about my ideal client and zone down on a niche."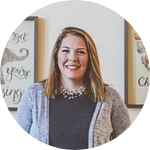 "I find your support and gentle nudges highly encouraging. Your "done beats perfect" mentality is really helpful because I get paralyzed by wanting to complete things perfect the first time and in turn makes me never even take a stab at it."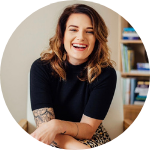 "You listened to what I wanted for my site and were able to develop something that felt very "me" and that I was very happy with. You took a lot of initiative (which I need because web design isn't my thing) and were very patient with me as I worked through the process of what I really wanted."
Therapy Website Services start at $350/mo.
Your ideal clients are waiting for you to show up. Get started with a custom website today.
Let go of having to do it all yourself and focus on what you're good at- providing stellar results for your clients.
I'll handle the rest.
Let's Work Together
If you're ready to up your website game and start attracting clients while you sleep, schedule your free 30 minute strategy call to get started.